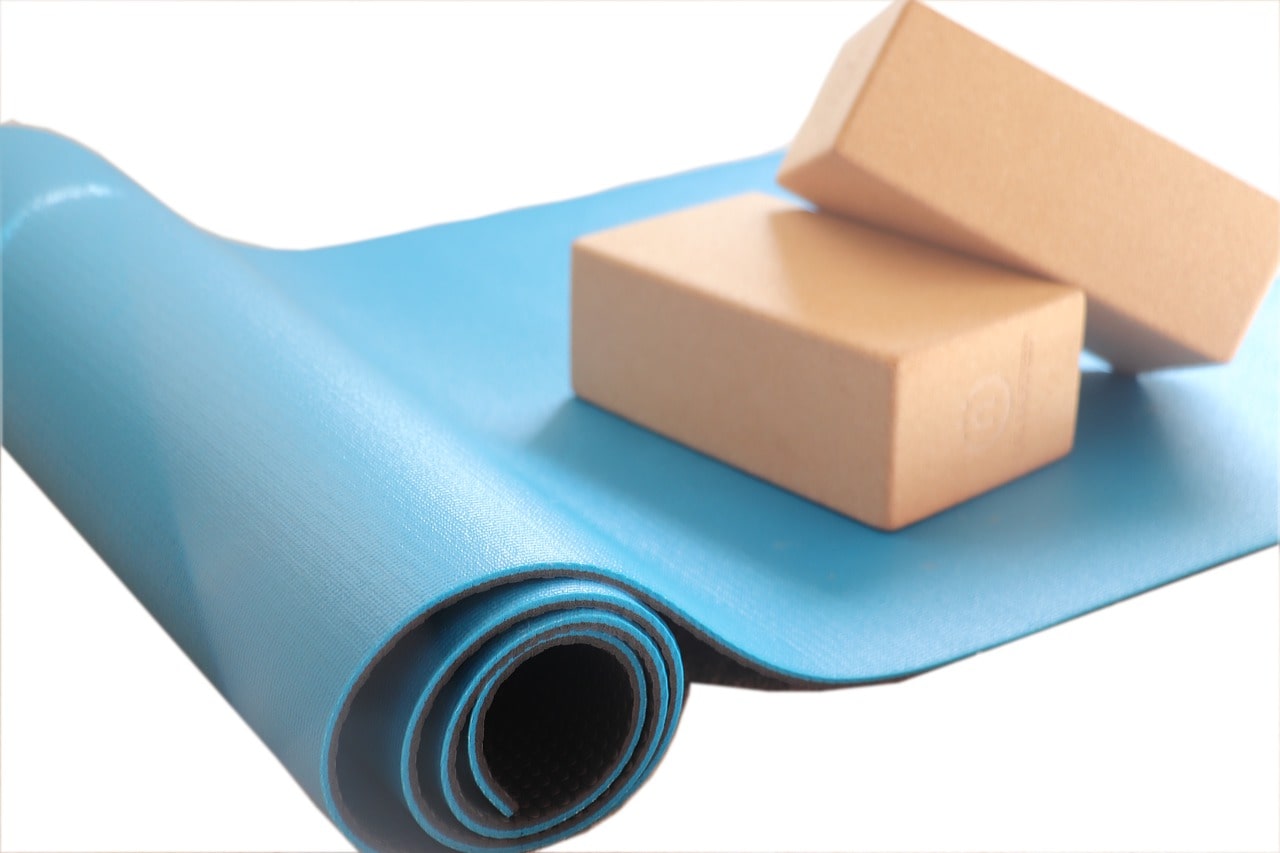 What are yoga blocks for ?Why Yoga block are very popular? Whether you're a fresher or a boss in yoga, the significant and most crucial accessory yoga teachers and students move for is the yoga block. You've probably admired them spread out in a class or an indoor workout session, but if you're always thinking, 'do I need to use a yoga block?'
You should probably take a deeper look at your needs and find out what blocks work for you. Yoga blocks are an excellent piece of art that proves valuable and beneficial in many ways, making getting into poses safer.

They are best used when learning a new pose, or you're trying to get deeper into stretches. It doesn't matter if you're a newbie or a yoga pro. You can hit every stretch and every posture, and believe me when I say the yoga block is always there to help you make it easy!
What are Yoga blocks for?
On a simple note, a yoga block, also called yoga brick, is a smooth block of wood or firm but so comfortable material, such as rigid foam, rubber, or cork used as a prop in yoga practice.
The use of this tool to assist alignment in yoga was introduced by B. K .S Iyenga (founder of Iyenga Yoga) has spread through Restorative Yoga and Yin yoga practices. Yin yoga uses props such as blocks to aid get sensation into whatever area is in consideration; its primary purpose might be to increase stress in a room, reduce stress where it isn't wanted, make particular posses available to the yogi, provide proper support and make poses more comfortable, permitting them to be held for a long time.
On the other hand, restorative yoga uses blocks extensively. For example, you are placing them under a bolster to create a ramp or push a part of the body up.
Yoga blocks are made in various sizes, colors, and materials; emphasis is laid mainly on the hardness of the material, which causes the comfort and supports they provide. Some yogis prefer using a single block while others may choose to use two; some practices or asanas require a block under each hand or even a stock of two blocks.
The first-ever yoga blocks to be made were made of wood, providing excellent support and durability but relatively minute comfort. They're heavy, complex, and slippery when wet, and also rather expensive. These issues led to the development of yoga blocks in other materials and the marketing of hollow wooden blocks, which are a little bit light but more costly and less durable.
BENEFITS OF USING A YOGA BLOCK
As a newbie in yoga, it sounds odd that they're numerous yoga poses; yet only a couple of pieces of equipment- a mat and a yoga block. While it seems so normal that you stand and do so many poses on your yoga mat, the question now comes, 'what can you do with a yoga block, and what are the benefits of using one? As earlier stated, yoga blocks are tools that help a yoga practitioner in three ways;
To make yoga poses more accessible.
Acts as a form of support.
Adds more challenges that develop strength.
Most of the blending, twisting, and folding you do in yoga poses can be a little bit difficult, especially as a newbie; yoga block aids in doing the postures skillfully. Let's have a look at the key benefits of using a yoga block.
Yoga blocks help to prevent injury.
Instead of visiting the hospital because of damage incurred during an exercise, why not use a yoga block? Placing a block on a tall sitting on the ground alone raises the floor and makes it easier for you to reach down.
What are Yoga blocks for comfort and stability?.
Another benefit of using a yoga block is that it helps you do the work of the posture by giving you something to press against. On a norm, what yogis try to press against is the floor (we've already made a clear point on how the prop helps raise the floor), but let's take, for instance, a situation where you don't want only to touch the block, but also press into it very hard. This is the main reason why you need to pick the best block height for yourself. By pressing hard into the block, you'll make it more stable and safer for use. As an add on, yoga blocks make yoga posses accessible in some ways;
1. Gives you something to press against, and this provides stability.
2. Raises the floor so you can get the movement from specific parts of the body.
What are yoga blocks fore emotional support.
Aside from the physical support a yoga block provides, it's also always there to support you emotionally. It takes away the fear factor out of a posture, especially crow poses, bakasana. This is one of the most complex and challenging postures to attain, especially as a beginner, since it's an arm balance. Unlike other arm balances, if you slip, you'll fall on your face and get injured badly. So the best way to calm your nerves and create an assurance in the mind that you'll not get injured after a yoga practice is by using a block.
What are Yoga blocks for sale and compare prices?
This Innovative Yoga Block has 3 in 1 functionality. yoga block will assist you in numerous yoga poses by reducing …
What are the Yoga block for traveling?
The materials used to construct a block have more impact on its weight as well. So, if you intend on carrying your blocks to and from the gym or studio, the portability of its lightweight foam block may outweigh its fancy and squishy nature.
What Yoga block material used?
Another essential factor to consider while choosing a block is the material it's made of. Most yoga teachers recommend using cork blocks, neglecting the fact that other blocks are also made from molded foam or recycled eco-friendly options, which are also pretty cool. Depending on your preference, some block materials may feel so comfy and better than others.
Are you looking to begin or deepen your yoga bock practice?
Then getting a yoga equipment bundle other than a single block would be of great benefit to you. If you're focused on working yourself up to a specific pose, then your needs might be better suited to a single basic block which will help boost your reach until your flexibility is developed.
How to get the best Yoga block?
Today, different yoga blocks fill the market with different sizes, shapes, or even textures. Picking out the perfect block may look a little bit tough but mind you, there are several factors to consider at all times. Most importantly, it would be best to put your goals into consideration, your most preferred yoga block material, and how much space you have to carry or store the block.
$9.98
Ad
This yoga block from Gaiam is lightweight and provides the stability needed for optimal alignment, deeper poses and increased strength.
THE BASELINE
Yoga blocks today are a great way of modifying postures and stretches to make them more accessible and less stressful. (Can't do the crow poses? No issues – use the block to get this done in no time.) The best block today indeed is the one you choose to obtain, so feel free to test it all to your optimum satisfaction. Are you looking for a classy foam option? Why not go with the Giam Yoga block? And as you know, Maduka's heavy and supportive cork Block will make a great choice when going for something a little hot yoga-friendly.
Other reference: