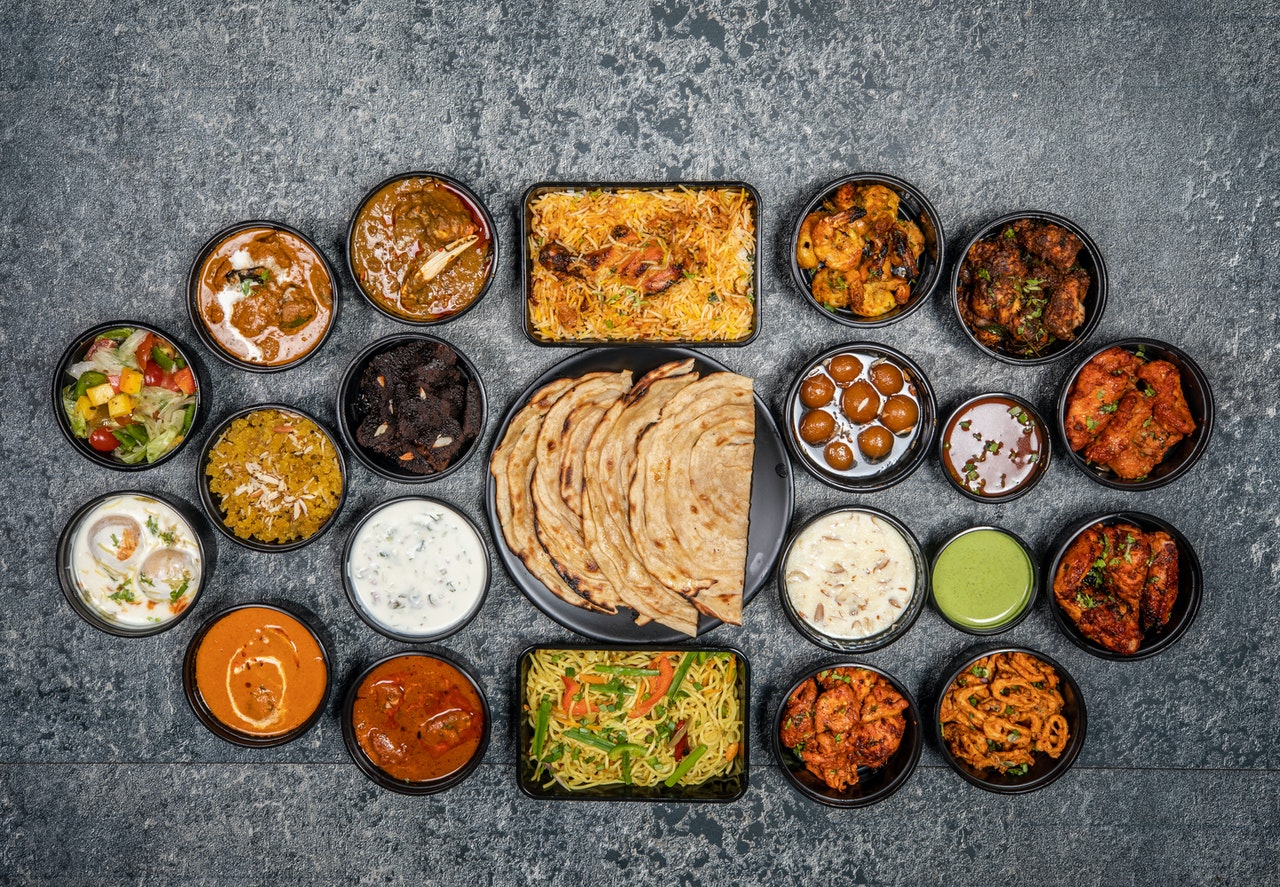 Are you looking for desi tiffin services in New Jersey? or are you planning to start an Indian tiffin service?Ideal for working professionals/ parties / students. The recent Indian food post ad on Facebook made us hungry! So I saw this food special and decided to try tiffin services. Americans don't use the word "Tiffin" instead refer to a lunch.

I ordered the 4 vegetable samosas, chicken tikka masala, and garlic naan with medium spice under the Happy Meal special which is an occasional offer. Good portions – there were about 8 chunks of chicken with plenty of sauce and rice. It was a little bit mild but tasty. Next time, we will ask for a bit more spice.

Indian home-cooked food is available for large catering orders and also for tiffin delivery service.
I discovered a passion for Indian cooking which friends and family members really enjoy. Most of them offer both vegetarian and non-vegetarian dishes all of which are prepared using the freshest ingredients and home-ground spices to create a variety of flavors. The menu will be released from which you can choose a selection of dishes that can be collected on the allocated collection day.
They say there are two types of people, either you eat to live or you live to eat. I am obviously the latter! Having so much passion and love for food, there are times when I craved something but couldn't get it on the spot. I grew up in India and it is hard to find homemade food in the USA. Below is the list of Indian tiffin services near me!
List of desi tiffin services in New Jearcy
1. Tiffinmom
Tiffin Mom Service in NJ in addition to our Tiffin Service every Monday – Wednesday – Friday is NOW !!! Introducing SUNDAY WEEKLY TIFFIN SERVICE by Tiffin Mom. Now Get 7 Subji's + 20 Roti / Rice 2lb / Extra Subji @ just $69.99 with Free Delivery. Customized tiffin as usual with Mouth-Watering Add Ons. Choose any 7 subject from the list of 25 options that include Punjabi / Gujarati / South Indian / Chinese where you can mix and match too. Order before Saturday Night 11:59 pm and get delivery on Sunday between 4 and 9 pm. Order online at www.tiffinmom.com And www.nonvegtiffinmom.com combined with veg options at just $39.99 with separate Kitchens. Also, available in Pennsylvania.

2. Mytiffinexpress
WEEKLY TIFFIN!! By New Jersey's No.1 Tiffin ServiceHome-style meals, prepared in a state-of-the-art automated kitchen & delivered to your doorstep. The kitchen maintains the highest levels of hygiene and sanitization while handling food.*7 Currys + 20 Rotis FREE DELIVERY!!***1lb Per Curry***Menu: Regular, Jain, Swaminarayan, Hearty & Gujarati Tiffin Menu; Biryani, Theplas, Variety & Sweets. Please log on to our website www.mytiffinexpress.com 1 844-384-3346

3. Mansitiffins
LOTS of delicious dishes.Weekly Specials – 21-26 March Green Veggies – Paneer Delicacies – Protein Dals
Special Item of the week – Gajjar Halwa
Kaju Paneer Masala
Paneer Qabooli
Bhindi Do pyaza
Kadhai ke Acharai Aloo
Veg Kadhai
Pakora Kadhi
Valor papdi Ringan
Keerai Kotu – Spinach Moong dal
Lasooni Dal Tadka
Place Your Order and get Homestyle Healthy Meals delivered right to your doorsteps. www.mansitiffins.com
Tiffin delivery is available to Entire Central & North Jersey.
Jersey City, Hoboken, West New York, Secaucus, North Bergen, Union, Edison, Iselin, Westfield, Summit, Piscataway, and 30 + other cities.
4. Swati's Kitchen
WEEKLY TIFFIN FREE DELIVERY within 15 miles from Avenel. Hello Friends, Swati's Kitchen is a pure vegetarian Indian kitchen. Food will always be made fresh, less oil, and healthy. I keep in mind each and every customer's preference. The best quality food is available at very reasonable rates. Below is the link of my Facebook Page. Follow and like my page for Orders, Menu, Pics, Videos, and Feedbacks. https://www.facebook.com/Swatis-Kitchen-111004287137166/ Message me for more information and orders!!!

5. Dosa24
Nithya was a happy homemaker and mother of two before following her passion for cooking. While cooking was something she mastered from a very young age. She honed her skills over the years, learning the trade secrets of South Indian cuisine from her mother and other influences in her life. While she loves to explore other cuisines and recipes, she believes true comfort lies in the crunch of a beautifully crisp Dosa. 'Dosa24.com' is an exploration of dosa and its versatility, an inner reflection of every woman in today's world.

6. ByDevancy
Looking for homemade organic meals? Look no further! We offer Tiffin service in NJ & NY. No weekly set menu! Custom-made order to your preference. Tiffin starts at $50 Free Delivery in Jersey City, Clifton, Paramus, Edgewater areas. Serving NJ & NY. Pick from our varieties of curries and a huge selection of appetizers! Organic and Homemade. Place Order by Friday 5 pm. Delivery on Sunday. Place order bydevancy.com or give us a call 201-724-9866https://www.facebook.com/byDevancy

7. Sukhmanifoods
Homestyle Tiffin Service you have ever come across. Try us now for Great Delicious Food at your doorsteps for only $45/week and up. Taking orders for Wednesday and Thursday Deliveries. New Menu every week to select. Check us now @ www.sukhmanifoods.com or what's app @ 904-878-0878.

8. Tastytides
Tiffin service in Central and North Jersey. Check out Tasty Tides: Tiffin & Catering Services in NJ. Few things to note:

1. All dishes are cooked in super low oil.
2. Delivery is free in North and South Brunswick.
3. Comes with an option to pick handmade roti or rice.
4. Veg & non-veg are prepared in separate kitchens.
5. Halal meat.

check out https://www.tastytides.com/
9. Goodindianfoods
A Tiffin Service with a difference. You choose your package or order from our extensive menu. In these Scary times beware where you get your food at. We are ServSafe certified and use commercial kitchens that are health department approved. Entrees include rice and 2 chappatis. Free delivery in Central NJ. www.goodindianfoods.com
10. Simstadka
Fresh and healthy home-cooked lunch and dinner tiffin service available in Jersey City, NJ. For more information visit: https://www.facebook.com/Simstadka
11. Mejwaani
Mejwaani's Tiffin Service is now online. Enjoy delicious Indian meals from Mejwaani's home-style kitchen with friends and family because there's nothing quite like a good old wholesome Indian meal. This week, we have some delightful dishes in store for you like Navratan Kurma, Agri Chicken, Matki Usal, and Egg Bhurji. You can also try our tasty seafood platter which includes Shrimp Fry, Surmai Curry, Crab Masala, and Tisrya Masala. https://www.mejwaani.com/tiffin-service/

Also, you can check why keto burners are very popular?
12.Jashancatering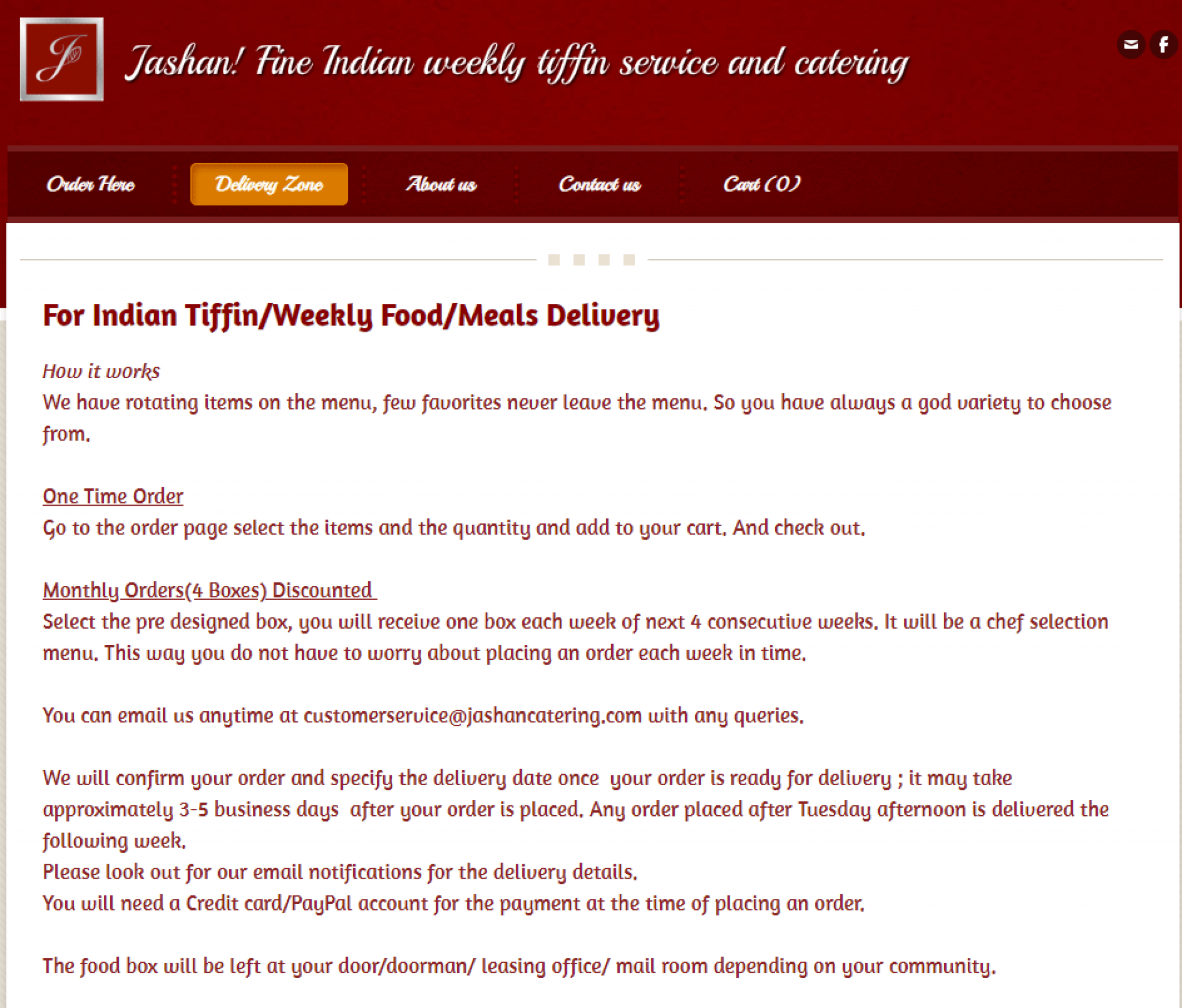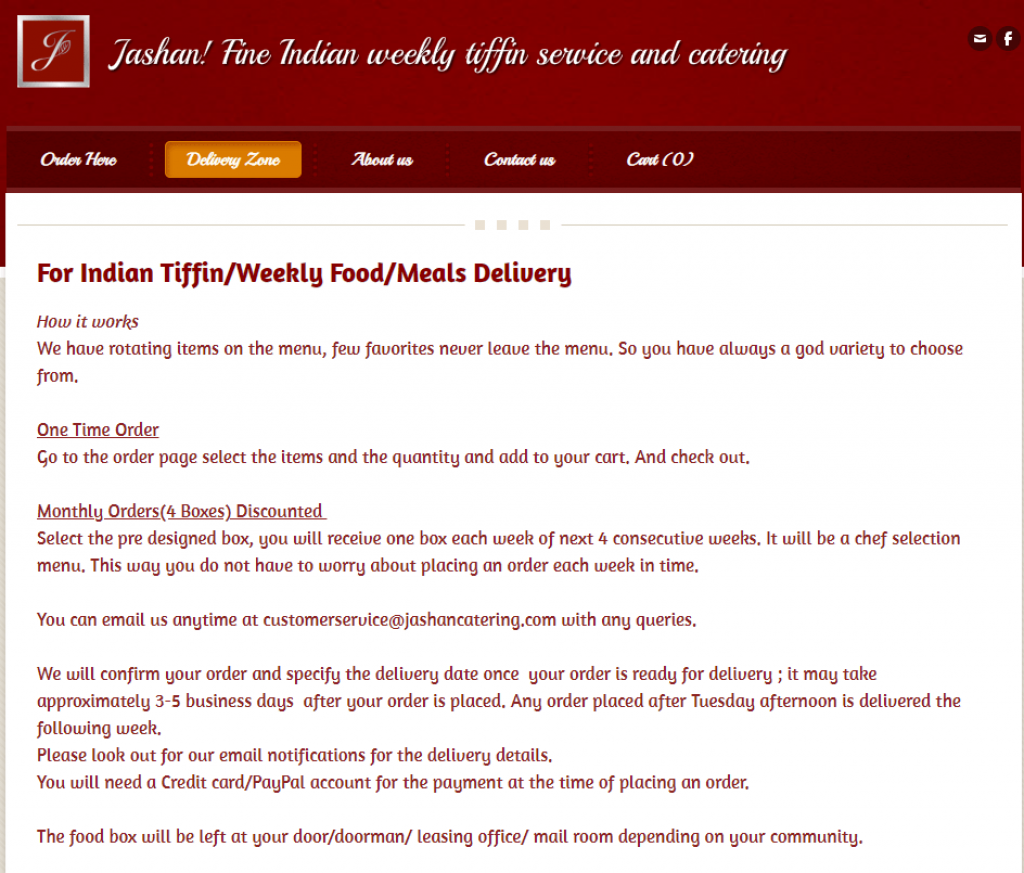 All Our Food Is Made From Scratch In Our Commercial Kitchen Facility
Indian homemade Style healthy Food with home delivery service
100% Natural Ingredients.
Organic Ingredients
No Added Color or Preservatives
Microwaveable food containers
USA Nationwide Shipping & Delivery
Healthy Indian Weekly tiffin Food, Meal delivery services
​Best Indian tiffin express service with food delivery near me & you
Indian desi home-cooked style tiffin, Dabba, food, meals, lunch boxes express delivery
Indian vegetarian or non-vegetarian tiffin, Food, Meal prep delivery services
Indian weekly meals Kits delivered with a monthly subscription
Indian home-style cooked online food, meal delivery service near me & you
Check out to order desi tiffin services in New Jersey https://www.jashancatering.com/
13.Bombaytakeout
The Tiffin menu is inspired by Indian food combinations and has something new for everyone.

From meals to desserts, our chefs have worked tirelessly to ensure that the contents of your Tiffin delight your taste buds.

We pride ourselves on serving freshly prepared dishes and make sure you get the most out of our delectable recipes.

Check out https://bombaytakeout.com/
Facebook Page: https://www.facebook.com/bombay.takeout

14.Viptiffin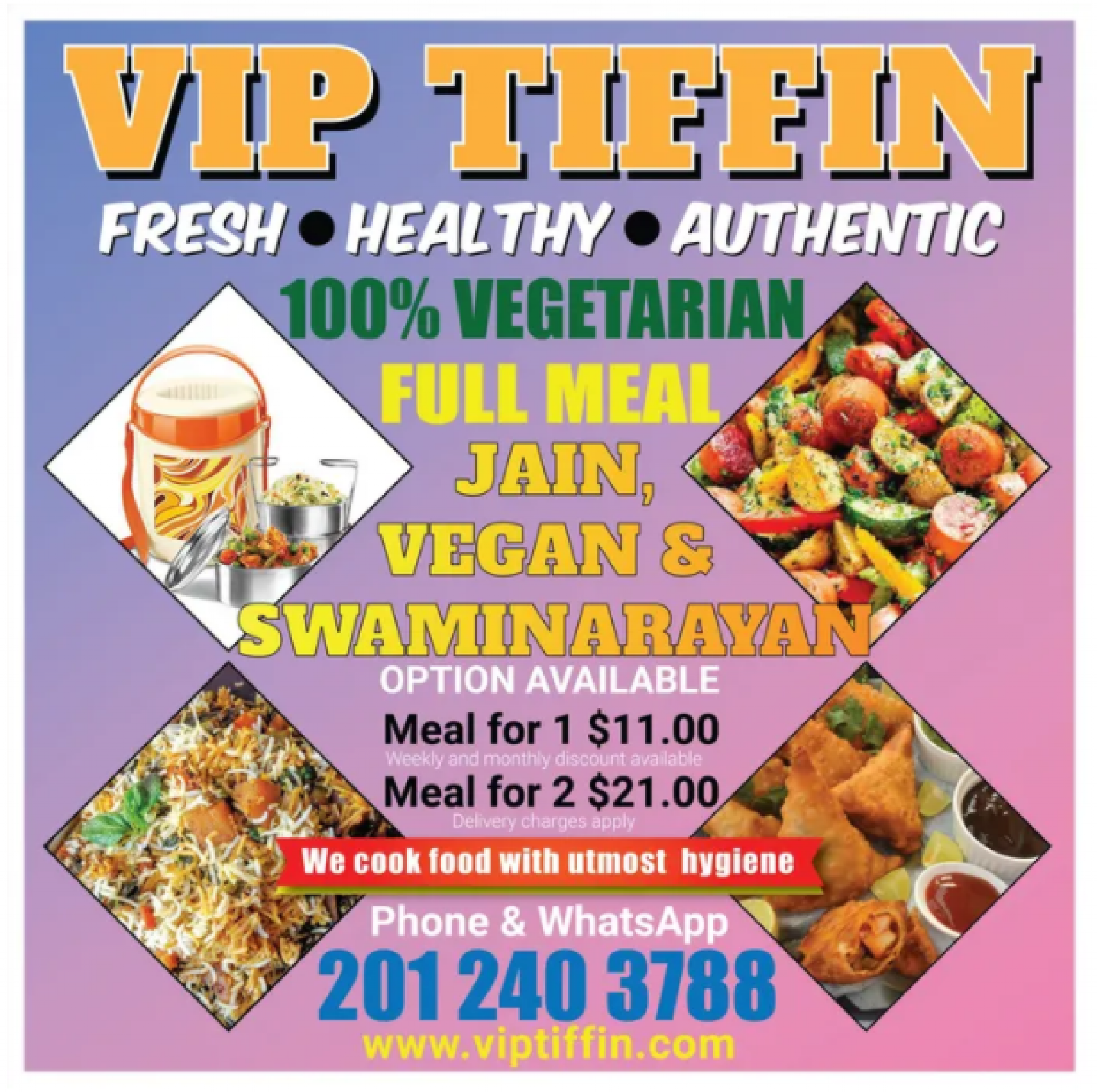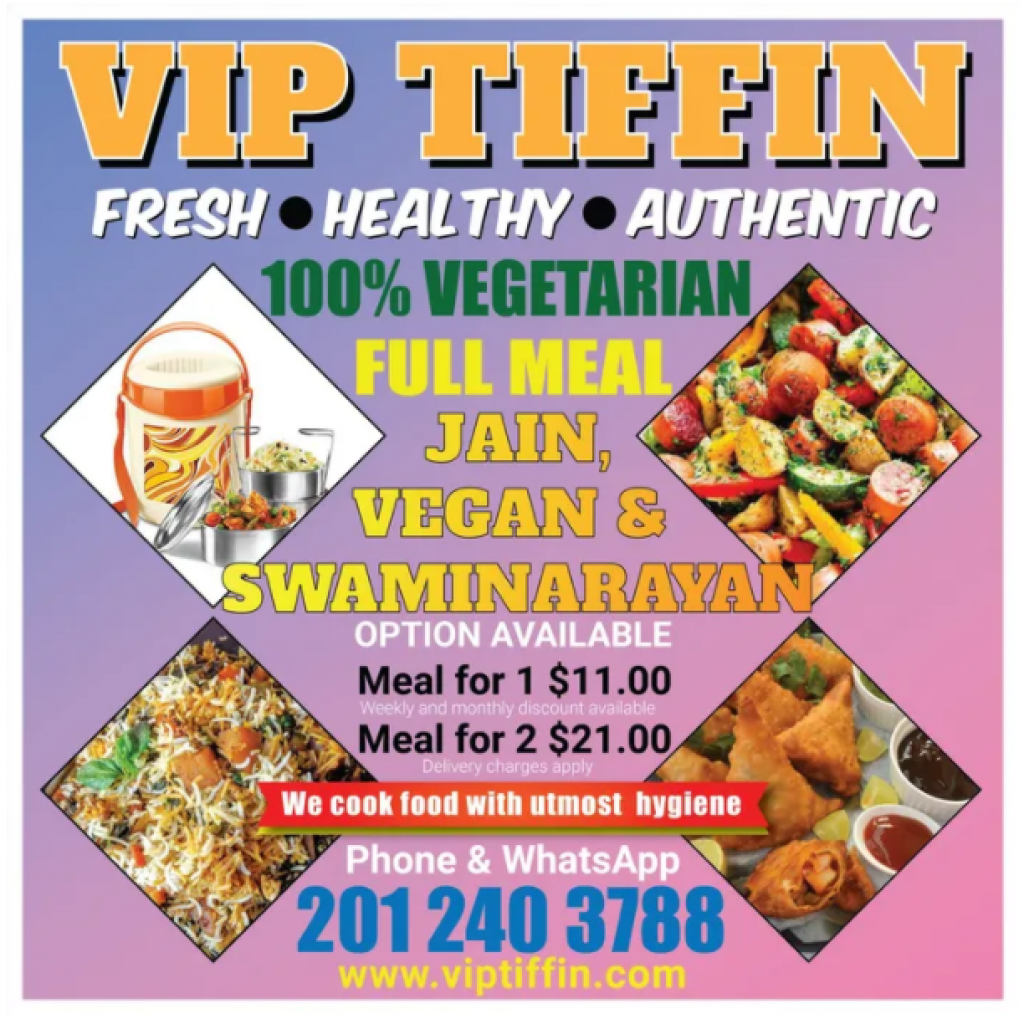 All of our food is made with health and well-being in mind. From removing starch from our rice to using very little heavy cream in our curry dishes. Along with our fresh ingredients, we tailor our menu to provide optimal macronutrients and low calories for people with Fitness goals.
URL to order Indian tiffin service: https://viptiffin.com/
15.Jcfamilies: Jaipur Kitchen: Homestyle Food Delivery Services in NJ
Jaipur Kitchen is a small family-owned meal delivery business that started during Covid, with the goal of providing healthy, homestyle meal delivery service of Indian food to people in North and Central New Jersey. Our food focuses on ingredients our parents, grandparents and great grandparents have been using for generations in their kitchens. This includes lentils, legumes, green vegetables, whole wheat flatbread, with low amounts of oil, cream, butter, cheese, and salt. Website: https://jcfamilies.com/homestyle-food-delivery-services-in-nj/

How much it cost to open a Restaurant ?