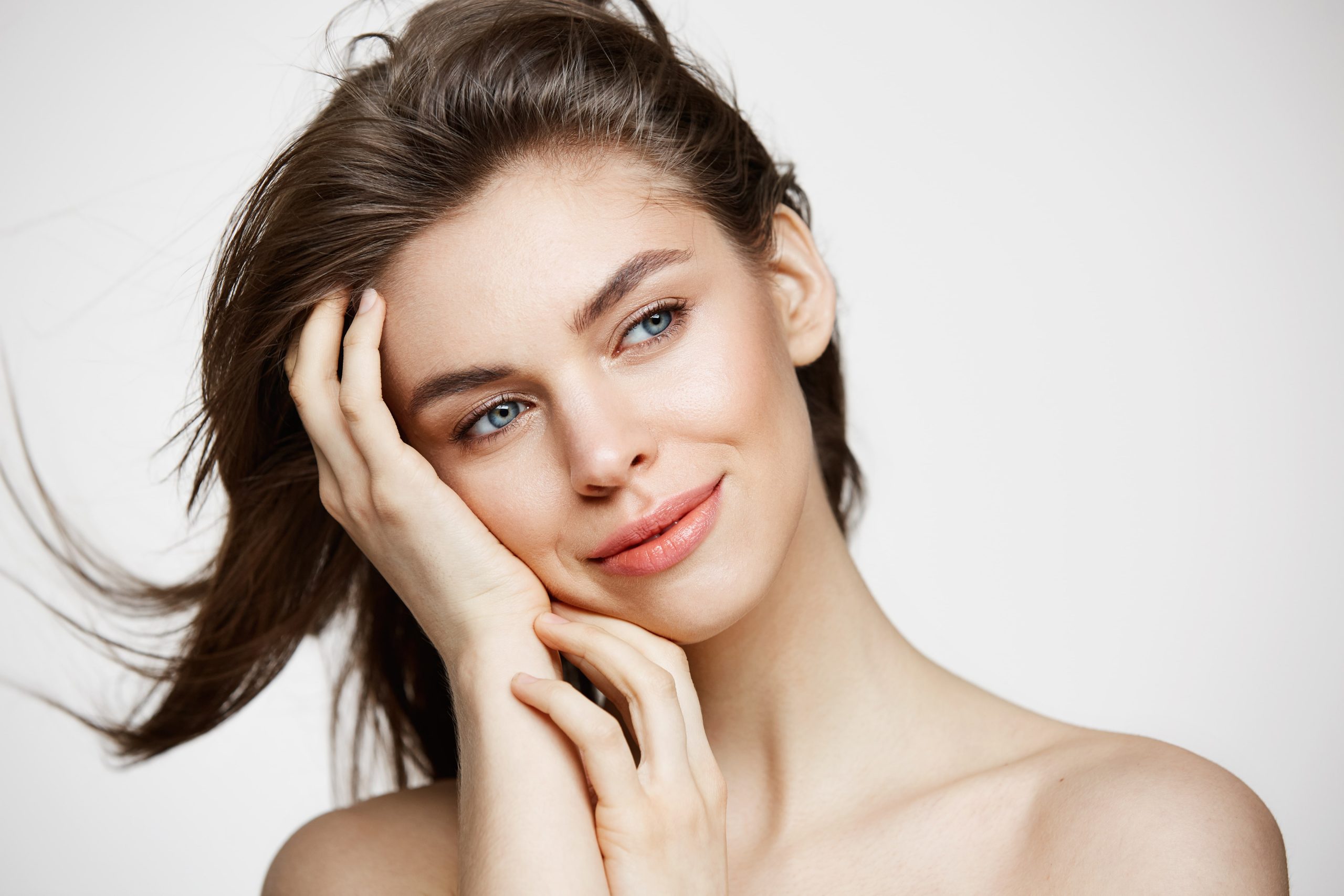 If you have hair with poor porosity, you are aware of the significance of oils. Since low porosity hair adores oils, providing the most outstanding oils you can is crucial, but that can be challenging to achieve. It might be challenging to select just one oil when there are so many suggestions for the best oils online. Also, because oils serve many different purposes, you risk utilizing the wrong oil for your hair porosity.

How do you decide which oils to use, then? How can you tell if an oil seals or moisturizes skin? Moreover, what exactly distinguishes moisturizing oils from sealing oils? To help you choose oils more efficiently, we will review these things in the blog on the best oils for low porosity hair.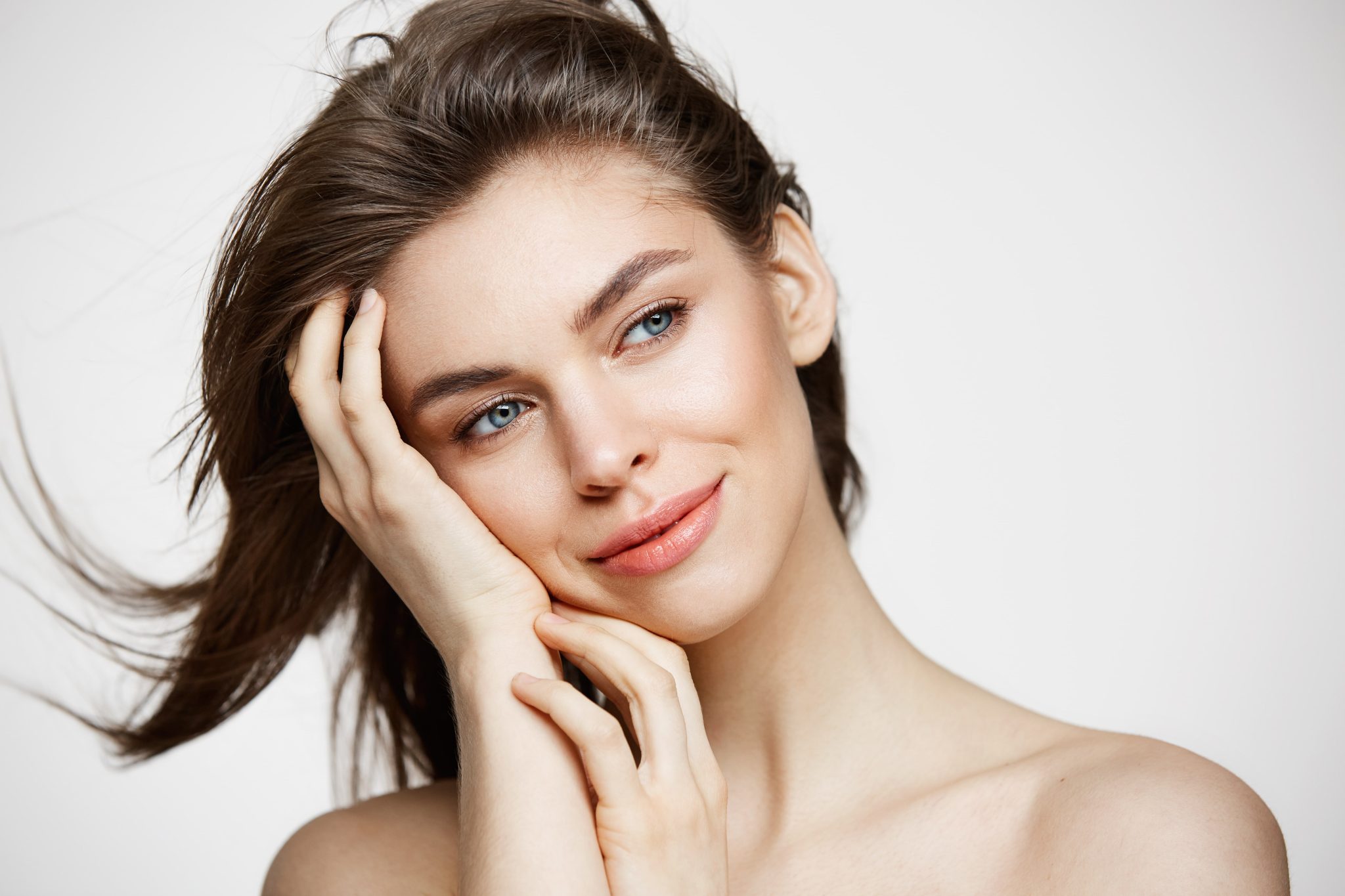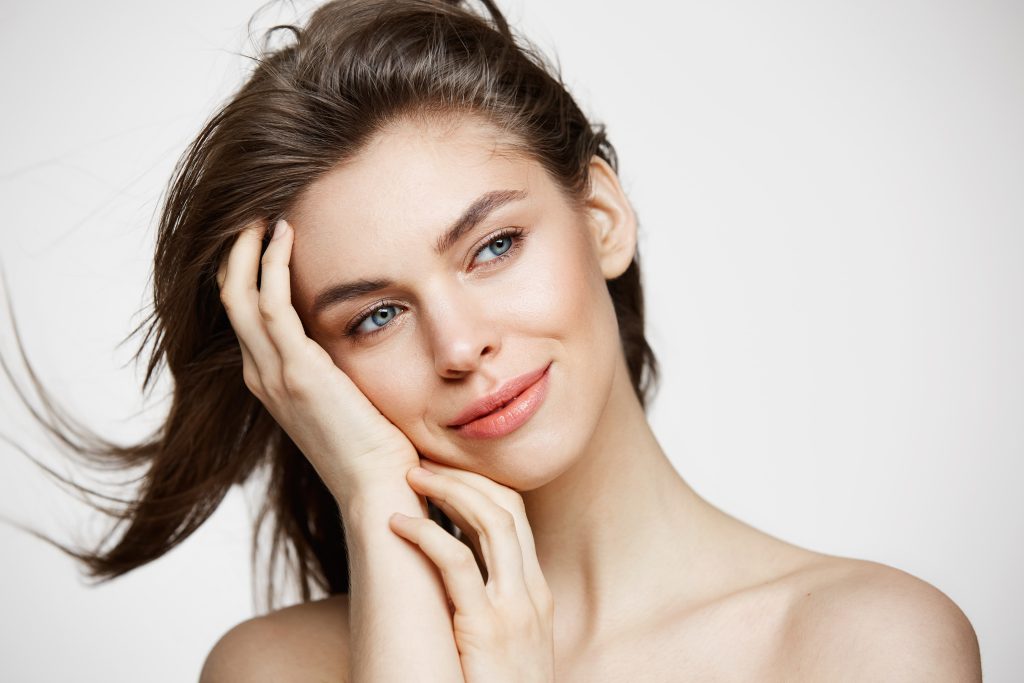 Why Does Hair Porosity Matter?
A thorough understanding of your hair's porosity is essential for creating a natural hair care routine. You can choose the best products for your hair by understanding the porosity of your hair. What is hair porosity, then? The capacity of hair to absorb and retain moisture is known as hair porosity. It is influenced by the cuticle, the flexible outer hair layer that controls how easily moisture and oils enter and exits your hair.

Do you know the porosity of your hair? You might have expected low or high-porosity hair. Always remember that you might be on the lower, medium, or higher end of any spectrum. You may choose a low porosity that is more on the average side of things, for example or one that is low on the scale. Now that we are familiar with the fundamentals of hair porosity let us explore low porosity hair and its ideal oils.
Table of Contents
What is Low Porosity?
Low porosity hair indicates that the cuticles are firmly closed, which prevents moisture from being easily absorbed. It takes longer for water and natural oils to penetrate low-porosity hair fully. If the wrong oils are applied, they might build up since they sit on the hair. Products that draw and retain moisture are necessary for low porosity hair.
10 Best Oils For Low Porosity Hair
1. Grapeseed Oil
Grape seed oil is one of the lightest oils you may use on hair with minimal porosity. The grape seeds are cold-pressed to obtain this oil. This oil helps to lock in moisture without weighing the hair down, making it an excellent option for thin hair and oily scalps. In addition, Grapeseed oil is frequently used as a heat protectant and a common strengthener when using heat-styling tools like flat irons and blow dryers.
2. Sweet Almond Oil
The Almond Tree is the source of Sweet Almonds. Because of its therapeutic and aesthetic effects, this tree is referred to as the "King of Nuts" in popular culture. Proteins, potassium, zinc, vitamin A, and vitamin E are all in the oil. Additionally, it includes stearic acid, palmitic acid, oleic acid, and linoleic acid. A linoleic acid is an excellent option for hair with minimal porosity since it promotes moisture retention.
Stearic acid contributes to the conditioning of the hair without making it feel heavy, making it more suitable for hair with low porosity.
3. Jojoba Oil
Fatty acids and esters comprised of straight-chain alcohols make up jojoba oil. It is challenging to manufacture jojoba oil's acid and alcohol components. Jojoba oil is, therefore, perfect for hair that needs a lot of moisture and protection. This oil is preferred by the natural hair community because it is easily absorbed and closely mimics sebum, the natural oil generated by the hair.
Aside from the fact that it is quickly absorbed, one reason this oil is a favorite of many individuals who use hair oils is that it is highly similar to the natural oils contained in the hair.
4. Baobab Oil
The Baobab tree, called the "Tree of Life", yields baobab oil. The powder and oil extracts from the baobab tree have long been used in wellness and cosmetic procedures. The Baobab Tree's roots delve deep into the ground in search of water and nutrients. To withstand severe droughts, the tree can store gallons of nutrient-rich water in its trunk. One tree may live for more than 500 years. Oleic acid and saturated fats enhance moisture penetration, making it ideal for hair with low porosity.
5. Sesame Seed Oil
Cold pressing removes the oil from sesame seeds, which is how sesame oil is made. It contains many vitamins, proteins, and other antioxidants from nature. In addition, its moisturizing properties enable it to permeate the hair thoroughly.
6. Argan Oil
Argan oil is one of the "rarest" and most expensive hair oils. Because it is mainly found in Sous Valley in southwest Morocco, the oil is frequently referred to as "Moroccan oil." Because the Argan tree only grows in a few sites and produces very little oil per tree, the oil is highly scarce. You will need the entire output from 8 trees to make 1L of argan oil.
Due to its powerful hydrating qualities, argan oil is beneficial for hair with low porosity. The oil hydrates the hair by creating a layer surrounding the hair that does not evaporate. The protective layer will keep the moisture until it is removed by washing. Vitamin E, ferulic acid, carotenoids, phytosterols, polyphenols, and 80% unsaturated fatty acids are all present in argan oil.
7. Pomegranate Oil
The pomegranate fruits are used to make pomegranate oil. Since the oil is highly concentrated, little is needed to enjoy its advantages. This oil increases blood flow, which encourages the availability of nutrients to the hair follicles. This oil promotes hair growth by increasing blood flow and providing punicic acid, vitamin C, linoleic acid, flavonoids, and oleic acid. Pomegranate oil is advised for low porosity since it is a medium-penetrative, light oil.
8. Apricot Oil
Due to its ease of absorption into the hair, apricot oil is an excellent oil for hair with low porosity. In addition, the oil has acids like oleic acid that increase the hair's moisture absorption rate. Additional nutrients that feed the hair and aid in moisture retention include linoleic, alpha-linolenic, palmitic, and stearic acids, as well as vitamins A and E.
9. Avocado Oil
The capacity of avocado oil to penetrate deeply into hair strands and hydrate the hair makes it an excellent option for hair with low porosity. However, it is thicker than the other oils mentioned.
10. Sunflower Seed Oil
Popular oil derived from the sunflower plant is called Sunflower Seed Oil. This oil is suitable for hair with minimal porosity because it is light and readily absorbed by the hair. Hair strength and shine are enhanced by conditioning the hair with sunflower oil. When applied to the scalp, sunflower oil helps combat germs that cause dry scalp by being high in antioxidant vitamins A and E. This enhances the general health of your scalp.
How To Care For Hair With Low Porosity?
The recommendations discovered to apply to naturally low porosity hair are listed below. In addition, oils are one of many things to consider when you have low-porosity hair.
Use emollient-rich products to aid in hydrating the hair and softening the cuticle. For example, Humectant products are helpful in the summer because they draw moisture from the air into your hair.
Use items that are generally low in proteins. Protein has the propensity to accumulate on hair with low porosity, making the hair even less porous.
The most porous hair may be penetrated by moisture when the cuticle is opened by heat. Therefore, every time you deep condition your hair, put your head under a thermal heating cap for at least 15 minutes while also wearing a conditioning cap.
When washing your hair, use warm water to assist moisture and product absorption by opening up the cuticles of your hair and the pores of your scalp.
Always use cold water to rinse your hair. The hair cuticle will be sealed, retaining moisture and gloss.
How To Moisturize Low Porosity Hair?
Here is how to moisturize low-porosity hair:
Pre-shampoo hot oil therapy is the best way to raise the cuticle and penetrate the hair shaft on wash day.
Use a mild and clean shampoo, such as our Clarify & Hydrate Shampoo. Low-porosity hair is more susceptible to buildup from products since it is more challenging to absorb them. In addition, another barrier is put up between your hair and your moisturizing products by this buildup.
According to Dove Celebrity Stylist Mark Townsend, the best technique to hydrate low-porosity hair is with a hair mask or other deep conditioning treatment. Once a week, soak your hair and apply a mask like Dove Amplified Textures Moisture Spa Recovery Mask. Leave on for 15 minutes, then rinse.
Use a leave-in conditioner followed by a thin oil to lock in moisture.
Satin pillowcases and scrunchies might change your sleep routine since they do not absorb as much moisture from your hair as cotton does.
Use heat: What is required of low-porosity hair? First, heat is required for moisture to enter the hair shaft and remain trapped. That entails thorough conditioning while utilizing your hair dryer to add heat and indulge in hot oil treatments gently. A fantastic way to gently steam hair, promote product penetration and moisturize it is with a steamer or steaming cap.
Best Oil For High-Porosity Hair
1. Jojoba Oil
The American native Simmondsia Chinensis plant's nuts create jojoba oil, a liquid wax. This natural conditioner for skin and hair is praised and adored for being the oil most closely resembles human sebum. Jojoba oil, which is golden and has a faint nutty scent, is excellent for hair with low or high porosity.
2. Coconut Oil
Coconut oil is a fantastic product for locking in moisture and reaching the hair shaft. It is derived from the mature coconut's flesh and offers several health advantages for the skin and hair. This oil, which is fantastic for reducing frizz and combating dandruff, can be found in many commercial hair treatments and fantastic DIY hair mixtures.
3. Olive Oil
Olive oil, one of the list's heaviest oils, is made from the fat in the olive fruit. Olive oil is a penetrating oil with a thicker viscosity than many other oils. It is used in fuel, soap, medicine, cooking, cosmetics, and other applications. Fatty acid-rich, this oil fights dandruff, prevents dryness, and seals hair well. Try using it for deep conditioner DIY blends or for massaging the scalp.
4. Hemp Seed Oil
Hemp seed oil, which is extracted from the seeds of Cannabis sativa, has more essential fatty acids than any other plant on the planet. Hemp seed oil's gamma-linoleic acid conditions hair while promoting the synthesis of keratin to fortify your strands. Additionally, it aids in moisture retention, which is great for hair with high porosity. The lipids give shine and improve elasticity. This oil works wonders in the winter to prevent dryness.
5. Castor Oil
Castor oil, a natural oil that is thick and pale yellow, is made from the castor bean plant's seeds. It stimulates the scalp and has antifungal and antibacterial qualities. It works well as a sealer and humectant for ends that are vulnerable to breaking and splitting. You should use this oil to aid with your high-porosity strands through trial and error.
Frequently Asked Questions
1.  Is low porosity hair healthier?
Low porosity hair is less detrimental than you may believe. It is the closest thing to undamaged hair fibers (generally healthy hair) and may thrive on a low-maintenance regimen thanks to fewer pores on its cuticles.
2.  Is Shea Butter Beneficial for Hair with Low Pores?
Yes! Because it contains many emollients, shea butter is one of the most excellent moisturizers. In addition, it develops a special coating on your hair strands that successfully locks in moisture. Not to add, there is no accumulation as a result.
 
3.  Does low-porosity hair need oil?
Because of its tightly packed cuticle, low porosity hair prevents numerous oils from penetrating and sealing the strands. For this reason, having a few penetrating oils in your arsenal is a good idea if you are a low-porosity natural.
4.  Is Olive Oil Safe for Hair with Low Porosity?
In no way! Olive oil will not penetrate low-porosity hair; it will simply sit on top. It will also weigh down porosity hair because it is heavy oil, doing more damage than good.
5.  What is good for low porosity hair?
To provide your hair with the necessary hydration, low porosity requires a mild leave-in conditioner with humectants (substances that assist in pulling in water and moisture), such as honey, aloe vera, and glycerin.
 
6.  What makes low-porosity hair grow faster?
One of the main factors influencing hair growth is moisture. Your hair must be clean to moisturize low-porosity natural hair effectively. Otherwise, you will always have to battle with product accumulation, worsening the dryness. Additionally, moisture cannot pass through thick accumulations of dirt, filth, and buildup.

7.  Is Jamaican Black Castor Oil Good for Low Porosity Hair?
Another no for that! Because castor oil is such a heavy oil and can hardly enter low-porosity hair, it is never a good oil for this type of hair.
Use Jamaican black castor oil only once a month as a clarifying shampoo to remove residue if you genuinely want to. Aside from that, avoid it at all costs because it will weigh down and make your hair oily.
In Summary
The ideal oils for low-porosity hair are light, quickly absorbed, and do not weigh down your hair. Avoid using heavier oils like castor and olive oil if your hair has poor porosity. Because these oils cannot be readily absorbed, they will remain on your hair. And also you can try Oribe Dry Texturizing Hair Spray