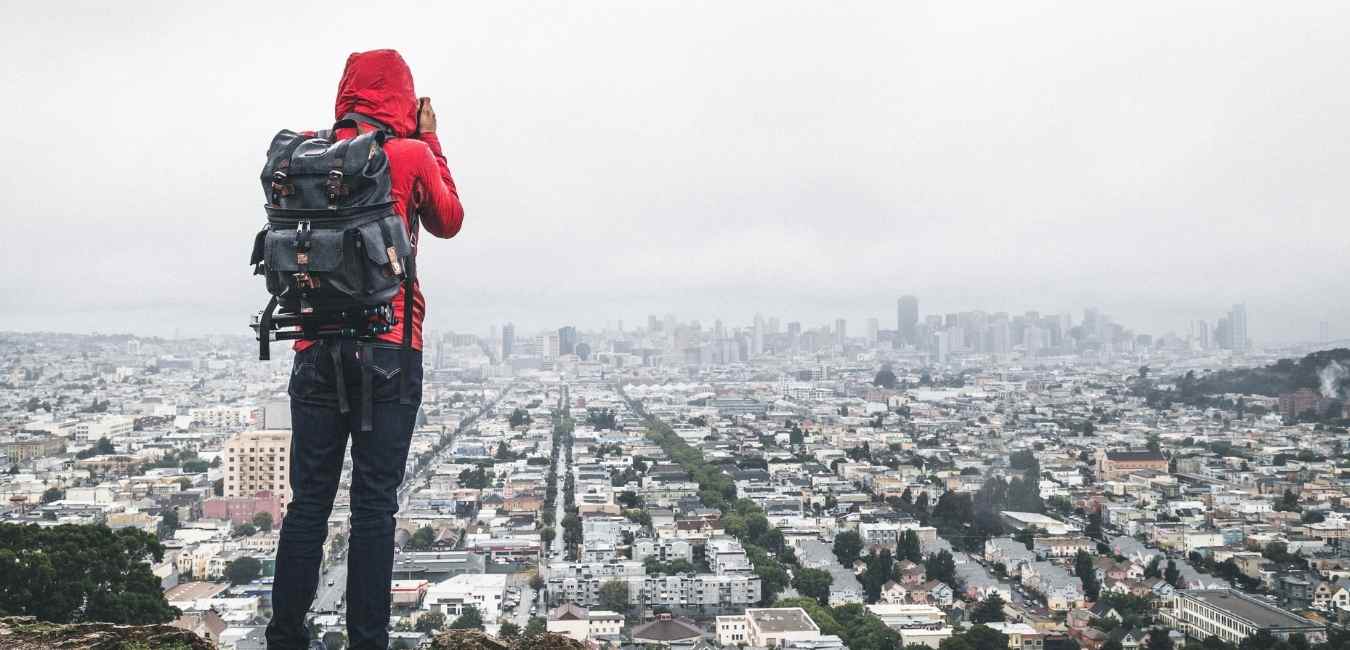 The best way to get around the modern jungle is by skateboards, and not any other but electric skateboard. Riding an e-board is easier plus it has its benefits to the brain. According to research riding your skateboard helps the brain to make new connections and improve functionality.
That's because when riding your brain will be engaged trying to map out new and short routes you could use to get from one pint to another. By doing so you will be shaping your problem-solving skills and working out at the same time. That's compared to you sitting in your car and driving from one point to another. For this reason, most people have moved to the electric skateboarding culture.
However, we have to agree on the downside to the e-board is carrying it once the battery is depleted. Considering a skateboard weighs around 7 kgs or even more, It makes it harder to carry it on your hands, this is why you need an electric skateboard backpack. The longboard backpack needs to be compact and even accommodate other things. Below we have compiled the top ten electric skateboard backpacks.
Top 10 Electric skateboard backpacks
1.Slick Revolution ESK8 Rucksack
Slick Revolution in the game for quite a while and their products don't disappoint at all. The Revolution ESK8 bag has been designed to fit your longboard perfectly. The bag can fit any kind of e-board that has a flat deck. This means boards with above-board batteries and feet straps can't fit in the backpack.
With that said the longboard backpack comes with amazing features to fit your needs. While navigating through the modern jangle you rest assure your bag will support you through the way. It comes with an adjustable truck sling. This is what supports your board from underneath.
At the same time, the internal microfleece dividers together with the padded shoulder straps offer you comfort. Thereby you won't feel the weight while carrying the bag. Furthermore, the firm understands carrying the bag at one position can be tiring. For this reason, they have included the aluminum side and top carry handle. The handle makes it easier for you to carry the bag horizontally or vertically.
Additionally, the Slick Revolution Rucksack has a Velcro side pocket. You might wonder what the pocket is for since it looks very elegant. Well, the pocket has an outlet for a USB cable. This makes it easier for you to power your devices while the board isn't in use. And if you are to use the backpack at night you don't need to worry about night visibility. That's because other road users will notice your presence thanks to the reflective rear sections. This is also the best 3m backpacks
On the other hand, the mesh fabric gives the bag an exceptional and unique look. Hence you can carry it even when heading for meetings and still maintain your elegant look. At the same time, the mesh offers enough padding to protect the device.
Regardless of the features we understand carrying the back can be a bit tiring. Especially if you are going on long travels. This is why we recommend attaching the hip straps. They aid in distributing the weight making it easier to carry the e-board around. Though, you can remove them if you do like them.
An especially feature that makes the bag erect for you is the Slick Revolution brand. This is removable and you can replace it with your favorite brand, or even maintain a blank bag. Sometimes a little mystery is good. Thus this has been placed in number one in the list of Electric skateboard backpacks.
-
2.Alter Bags Native Backpack
Alter Bags Native Backpack is another brand you can opt for when looking for a travel bag with skateboard bag. To begin with, the bag is robust and compact to fit your e-board perfectly. It has a 15-inch padded laptop section. Therefore, there is no need to have an extra laptop bag when going out. And this is the best electric skate backpack.
Besides the laptop compartment, there are also quick-access side pockets. Here you can place your wallet or remote. Plus, the side pockets are meant for your water bottles.
It has reflective strips perfect for nighttime visibility. Hence while using the road at night you will be safe and secure. The other thing is the bag comes with helmet storage which is perfect for carrying and storing your full-face and half-shell helmets.
Additionally, the brand comes in two brands you can choose from. They include Maxi and Mini ideal for different sizes of skateboards. The Maxi has been designed to fit e-boards with 11 inches in width and 32 inches in length. Plus, the wheel-to-wheel clearance of 22 inches fits perfectly in the bag. It has a main storage section of 28L. This is similar to a 3m reflective backpack.
On the other hand, there is the Mini is ideal for skateboards with 32 inches in length and 10 inches in width. Also a wheel-to-wheel clearance of 17 inches' fits perfectly in the bag as well and a storage section of 16.5L. The best thing about the two brands is they are expandable and have a roll-top design that makes them the best Electric skateboard on backpack. And you can also fit your non-electric boards at the same time.
-
3.Rollie Pack Slim Skateboard Bag
The Rollie Pack Slim also has some of the most amazing features you could ever find on any brand. The bag offers you plenty of protection against dirt, rain, and even accidental dings. Besides the protection, the bag comes with a custom fit.
Hence you can carry certain kinds of electric skateboards which can fit in the pack flawlessly. For this particular pack, we would recommend carrying Evolve and Boosted e-boards.
The most amazing thing about the bag it doesn't seem to be bulky. Regardless of the size of the longboard, you are using the pack comes in handy. Also, the bag comes with a cushioned straps for your shoulder comfort and even extra compartments to store your wallet and key.
Price history for Rollie Pack Slim Carry Foldable Electric Skateboard Backpack Bag for Boosted ...

Latest updates:

$88.07 - 01/24/2022
$94.31 - 12/19/2021
$63.09 - 11/27/2021

Since: 11/27/2021

Highest Price: $94.31 - 12/19/2021
Lowest Price: $63.09 - 11/27/2021
4.YS Sport Portable Longboard Bag
The YS Sport Portable Longboard Bag is lightweight and you won't feel it when carrying your heavy skating board. This is third in our top 10 Electric skateboard backpacks list. Moreover, the pack is ideal for a 46-inch e-board. Therefore, if your skateboard is within this measurement. Though simple the bag does the trick.
It has compartments where you can store your extra accessories. Hence there is no need of carrying another bag while traveling. The nylon fabric used on the bag is thick and the straps are well designed to distribute the weight. This protects your board and makes the pack durable. The downside to the bag is the extremely thin straps. This hurts your shoulders when you carry it for longer hours.
-
5.Inktells Skateboard Backpack
Inktells skateboard bags are undoubtedly the best when it comes to their design. It has been well crafted with your needs in mind. To begin with, the bag is versatile and can be carried anytime to any event. This could be casual or official functions you name it. Plus, the graffiti incorporated in the design added both functionality and style to your skateboard backpack.
Furthermore, considering e-skate boards are heavier than normal boards. The brand added adjustable shoulder straps and belts. This works perfectly fine when it comes to weight distribution. Not forgetting the protective base which supports your hips and back.
This, in turn, guarantees comfort and you can carry it for longer hours. When it comes to the material used to make the brand, it's exceptional.
Besides the fabric made of "encrypted 1000D Oxford Fabric" providing toughness. It still guarantees you lightweight and you won't even feel it. Lastly, the e-board bag is waterproof and even protects your device from accidental slips get this in the fourth place of the top ten electric skateboard backpacks list.
-
6.Go Ride Elite Commuter Backpack
Go Ride Elite commuter pack is one of the best Electric skateboard backpacks' brands that's causing a wave in the industry. From its unique design and features, you have a lot to look out for. To emphasize its design, the manufacturers have concentrated on ensuring comfort and mobility.
To start with the brand offers you a lot of room to store your device. The skateboard shall fit flawlessly without a hit and you are good to go. So if you have a 42-inch e-longboard it will fit in the bag.
Besides the roomy offered for your device, it comes with compartments and a storage section where you can keep your helmet, repair tools, gloves, and elbow pads. This makes it the perfect companion for your day-to-day travel. Plus, the brand has a thick material that protects your device.
-
7.GoRide Electric Skateboard Backpack
GoRide Electric Skateboard pack is also another amazing Electric skateboard backpacks' brand you can opt for while on foot. To begin with, the bag comes with adjustable front board straps. This is what provides you with the needed comfort and weight distribution.
Also, the laptop compartment provides the protection needed while on the move. Therefore, you won't need to worry about it. Plus, there are side pockets where you can carry your essentials as well.
The outstanding bit about the pack is it can hold your e- skateboard and longboard measuring about 40-inches. This makes it convenient for use. Lastly, the external compartments will come in handy when carrying your water bottle and umbrella.
-
8.Simbow Laptop Skateboard Backpack
If you are looking for a stylish and more functional bag, the Simbow laptop pack is one of the best electric skateboard backpacks. The pack is ideal for your everyday travel. It comes with interior dividers which hold your essentials especially your laptop. Thanks to the versatility of the bag you can carry it for any occasion.
Whether you are heading to class or the office. On the other hand, the bag comes with adjustable straps for maximum comfort. They are easy to adjust to save you time. Plus, the shoulder straps are well-customized to accommodate any e-board size. Plus, the material used to make the brand is tough to protect your devices from all kinds of weather and accidents. And to keep your things safe it has a password lock feature.
-
9.Simbow Skateboard Laptop Rucksack
Simbow skateboard laptop bag is another brand ideal for your e-board and other essentials. If we must say its style meets functions. That means it's well suited for your skateboard and other essentials.
One of the features you will find appealing is the adjustable and padded straps. This provides you with perfect weight distribution and comfort. Hence if you are suffering from scoliosis, this is the best electric skateboard backpack. The bag also comes with an in-built USB charging port and anti-theft features as an Electric skateboard backpack.
-
10.Iwonder Electric Skateboard Backpack
Just as the name suggests the brand is filled with wonders. For starters, the bag is slim and foldable which makes it ideal for any travel. And when it comes to the shoulder straps you are guaranteed comfort. The curved straps offer maximum comfort for long travel.
We understand while walking or running, you might be worried about your e-skateboard moving from side to side. For this reason, the brand has incorporated sticky Velcro Fasteners to hold the device in place. Hence, while walking or running, the longboard will remain in the same position. At the same time, the brand has a mini zipped compartment ideal for smaller items. For all these features get this on the list of best Electric skateboard backpacks.
Price history for IWONDER Electric Skateboard Backpack Regular Skateboard Bag Longboard Adjusta...

Latest updates:

$57.45 - 01/14/2022
$62.89 - 12/20/2021
$64.27 - 12/13/2021
$61.06 - 12/06/2021
$69.18 - 11/28/2021
$69.34 - 11/21/2021

Since: 11/21/2021

Highest Price: $69.34 - 11/21/2021
Lowest Price: $57.45 - 01/14/2022
Electric Board Bag Buyers Guide
When shopping for the best electric skateboard bag there are certain things you need to know. This is what protects your hard-earned cash. Below is a breakdown of the features you need to look at:
Type of material
Various electric board bags have been designed and crafted from various materials. Though the bag you pick looks very pleased to your eyes, the material talks a lot about the brand and the price. This is why we recommend materials such as polyester and nylon. They are the most used elements because of their durability and flexibility. Considering your e-electric skateboard has sensitive components, you need a water-resistant material. This is where the two materials come in, besides being though, they are dust and water-resistant.
Protection and functionality
At the same time protection of the device is equally important. The bag you pick from the online stores or physical stores needs to offer you the protection needed. Therefore, don't purchase any brand just because their prices are affordable. Safeguarding your gear and equipment should be your top priority besides carrying them from one point to another. Plus, when it comes to functionality pick a bag that fits your board perfectly.
Ventilation
The third thing to look at is the ventilation the bag offers you. Not all brands provide the air circulation your e-skate needs. This is because after using the device tends to build up moisture when placed in the bag. This in turn destroys the internal components of your device which leads to extra cost. Hence, the bag must have a mesh back panel to ensure there is efficient airflow.
FAQs
Conclusion
E-skates are the new inventions in the market. And if you are an enthusiast you will surely love the equipment. It offers maximum experience using limited energy. This also saves you time when commuting from one place to another in the city.
That said you need an electric skateboard bag to haul around the device. You won't want to carry it in your hands every time which is a problem because of the weight. Therefore, get yourself one of the brands mentioned above and have an optimum skating experience.